21st October 2022
Congratulations are extended to our newly appointed Head Students, Liam Pearce and Abbi Donoghue. Liam and Abbi succeeded in gaining their honourable roles after participating in a presentation and interview process carried out by Ms Finneran and Ms. Glancy, a process which presented much competition.  We would like to acknowledge all applicants who presented themselves in an exceptional manner, something that they should all be very proud of.
Liam and Abbi's appointment as Head Students will include acting as a positive role model for all students, to represent the school body at school related events and to lead and guide fellow prefects in their duties. They will also actively assist Principal, Ms. Keena, Deputy Principal, Ms. Lohan and Year Head, Ms Finneran.
We wish Liam and Abbi the very best in their leadership role for the forthcoming academic year 2022 / 2023. Both students, throughout their years spent at Roscommon Community College, have displayed positive leadership attributes that will ensure that they make a very significant contribution to school life and provide excellent representation for the student body and the school community.
1.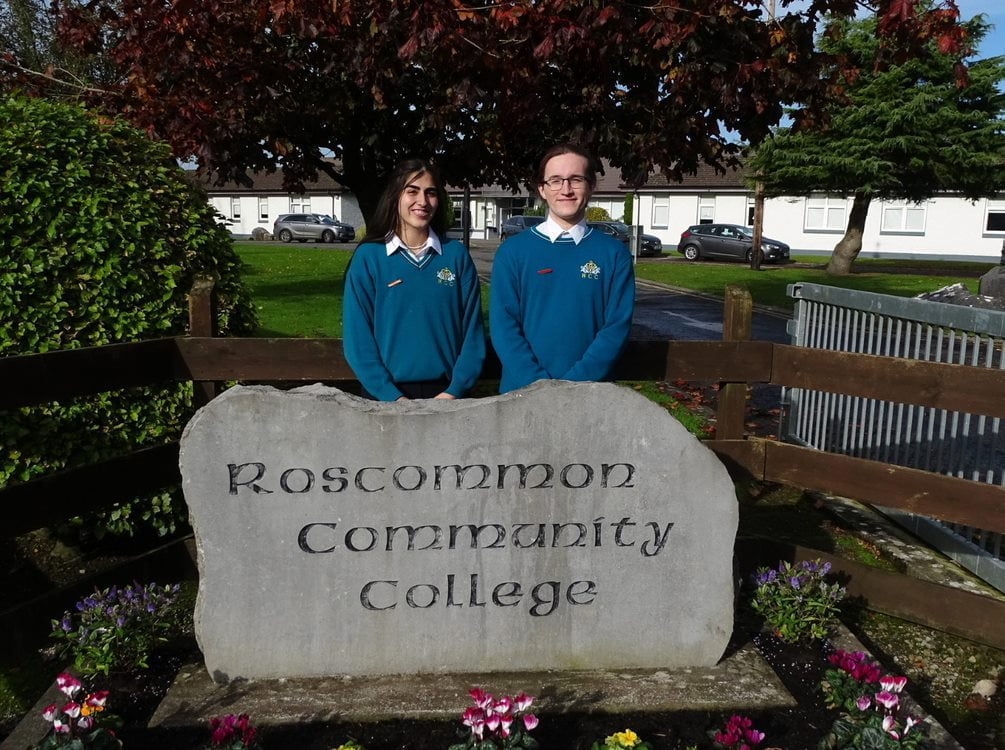 Congratulations to Head Students Abbi Donoghue and Liam Pearce